Your Stories, in Motion.
Atypi.ca ("Atypica") is a video production collective and studio that aims to foster the growth of businesses big and small, by offering professional video production, animation, visual effects and editing services around the world—whether in Montreal, Toronto, San Francisco, Boston, Bordeaux, Los Angeles, or anywhere else on the planet. In our Montreal studio, we also sometimes offer high-end portrait photography services for Canadians.
Learn more about Atypica
Discover our services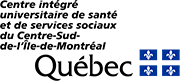 Headquartered in Montreal, with a global reach
We are polyglots and we are citizens of the world. Our main studio is located in the heart of beautiful Montreal, the cosmopolitan melting pot of North-American and European ethos. Contact us today to see how we can help you stand out internationally.
Contact us